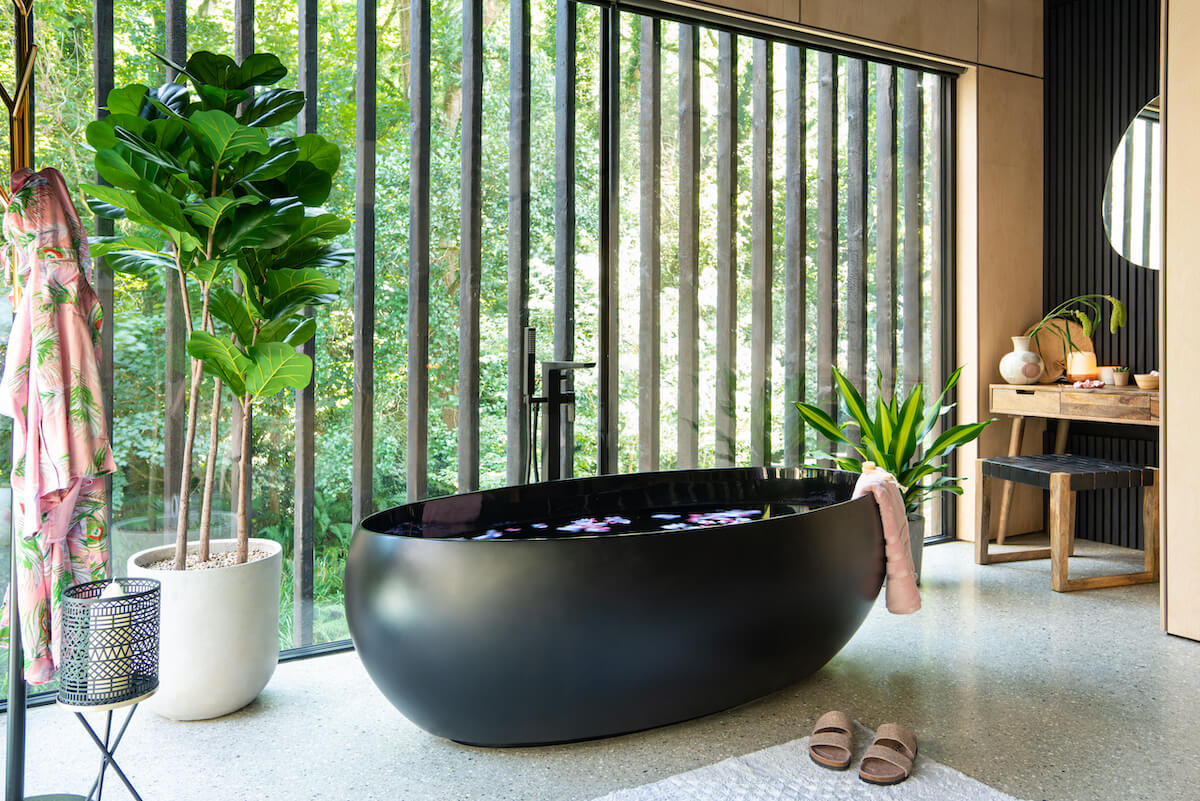 Ravendere Retreats Wildwood Spa – Camellia Matte Black
The 'back to nature' vibe of Ravendere Retreats make it the perfect place to slow down and escape within the most beautiful surroundings. This woodland spa is in the heart of the hillside, immersed in nature and the peace and tranquillity of it. The crystal-clear waters surrounding and the stunning woodland backdrop make the Ravendere Retreat an excellent place to unwind and recharge. Bringing the outside in, the design features natural materials and a dry stone feature wall as an incredible backdrop. This still and serene environment is enhanced by our incredible Camellia bath. The modern yet simplistic décor is perfectly complimented by our unapologetically indulgent, spacious freestanding bath.
Create your own Ravendere sanctuary at home by emulating this special retreat in your bathroom. The Camellia bath is stunning in the matte black finish and the impressive size makes it a real focal point of the room. Fill her up and pair with The White Company's Fireside bubbles and candle, a wonderful scent reminiscent of a roaring log fire, smoked woods and fresh birch. This peaceful, cosy scent will accompany the Camellia bath so well to create a sanctuary in your own home. A dreamy combination.
We would be delighted to help you create the peace and tranquillity of Ravendere in your own home. Contact us today at aquaroc.com.