A masterpiece of modern design, Lisa Mistry's Manchester loft is a remarkable example of how thoughtful design can turn constraints into opportunities.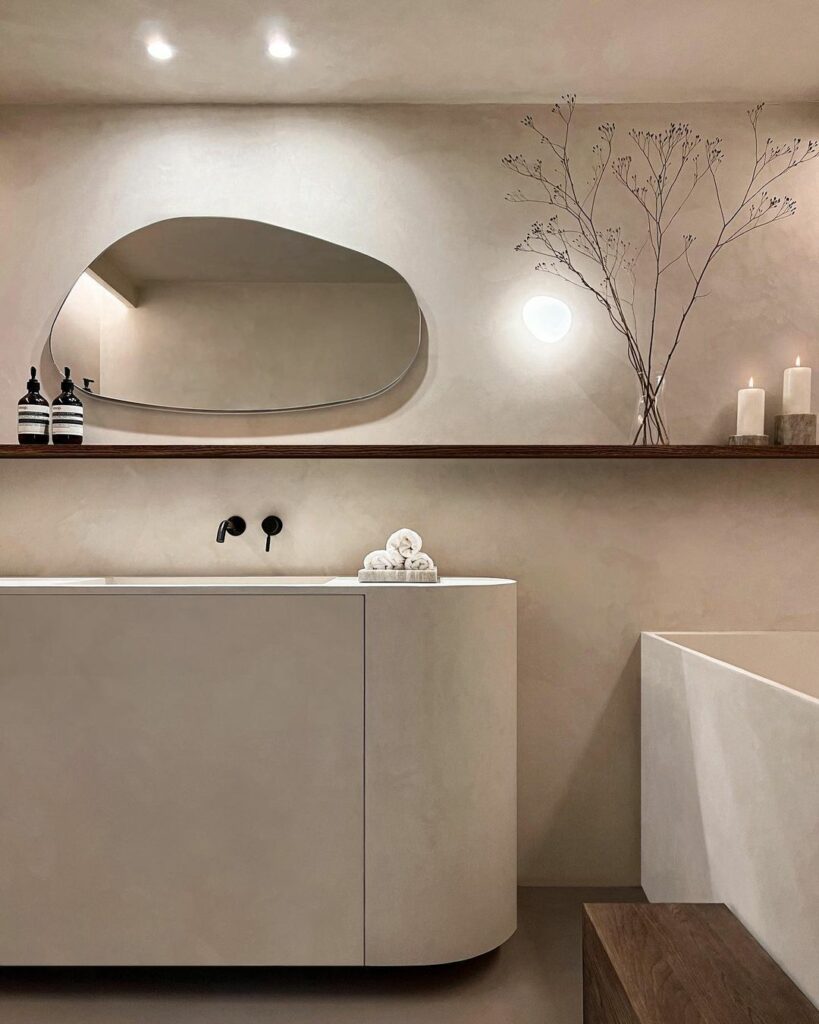 Lisa, the creative force behind @loft208 on Instagram, has transformed her bathroom in a converted cardboard factory into a spa-like sanctuary that's full of texture. Her design sensibilities shine through in every aspect of the space, from the carefully chosen fixtures to the all-encompassing use of microcement, creating a truly unique atmosphere that marries industrial chic with serene tranquility.
The whole bathroom is going to be microcementd – ceiling, floors, walls, sink, bath, and door."
As a highly practical material, microcement is not just a design statement; it's a functional choice that offers a multitude of benefits for the modern bathroom. Lisa's vision to microcement every surface in her bathroom is a testament to the material's versatility and durability. The tactile quality of microcement creates a seamless, monolithic feel, enhancing the perception of space and imparting an industrial elegance.
"With it being such a small space, it's going to be super minimal, lots of texture with organic shapes."
What appears modest in size transforms into a captivating haven through the artful illusion of design elements such as secret storage, DIY floating shelf, and an organic shaped niche. These features, while serving practical purposes, also create an optical illusion that makes the bathroom seem far more expansive than it is. Not to mention the microcement finish adds a smooth and seamless texture, creating an uninterrupted visual flow.
Lisa's Manchester loft is a remarkable example of how thoughtful design can turn constraints into opportunities, proving that size is no obstacle when it comes to creating a minimalist aesthetic that's both chic and functional.
WHAT IS MICROCEMENT?
Microcement is a cutting-edge and versatile construction material that has gained prominence in modern design and architecture. It's a cement based coating that can be applied to a range of surfaces including countertops, floors, and walls.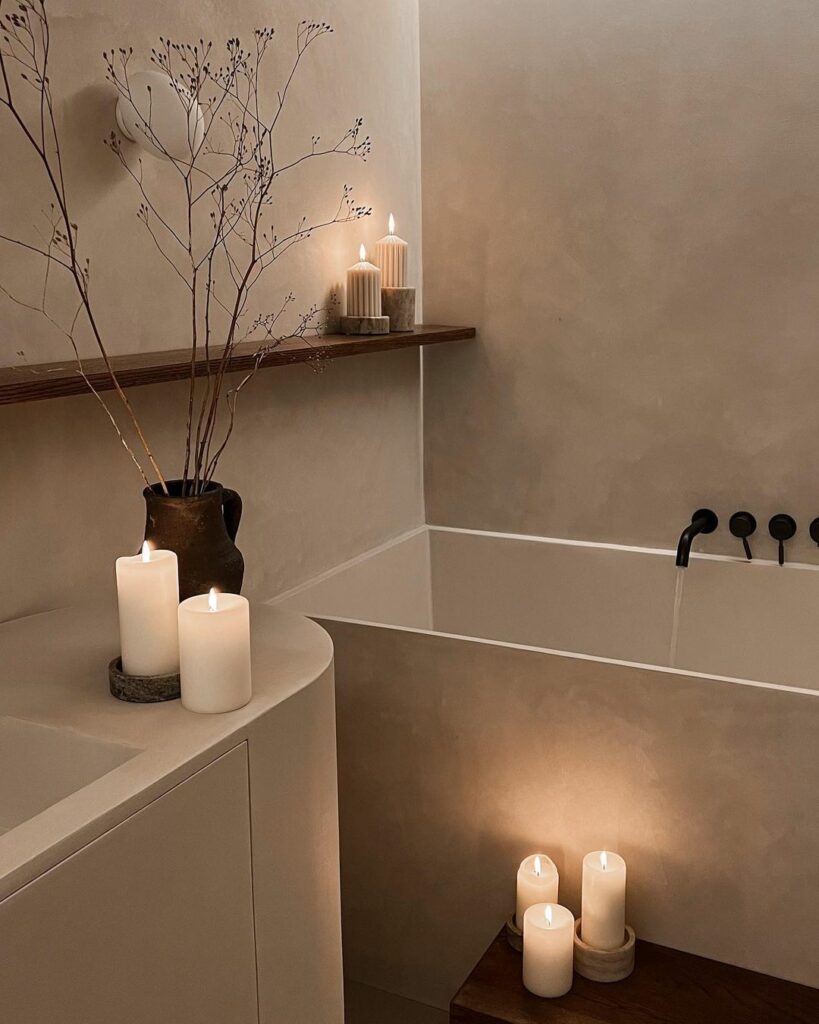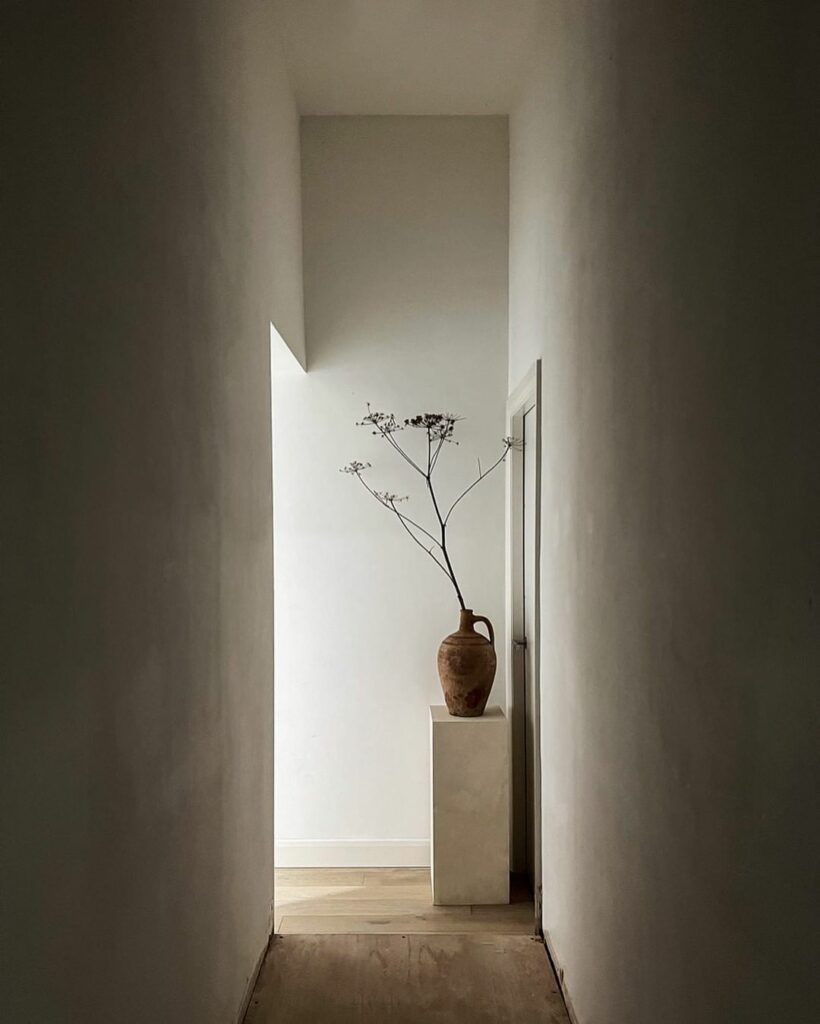 KUDOS FREESTANDING BATH
Well documented on her Instagram, Lisa's vision was to make her own bath. However, after a lot of research she realised the DIY approach wouldn't yield the desired results of a thin profiled bath so opted for our Kudos which she then had coated in microcement, and we're so glad she did.
Set to be a key trend for 2024 and beyond, this innovative material has sparked a revolution in bathroom design, allowing us to transform our daily rituals into moments of luxury and relaxation. As the demand for personal wellness and self-care grows, the concept of a spa-like sanctuary in our homes has never been more relevant. And microcement, with its seamless surfaces, versatility, and durability, offers the perfect canvas to bring this vision to life.
You can see more from Lisa on here Instagram account @loft208.